Our Top 10 Questions of All Time
This is one of the most popular articles in each issue of The Flowsheet from GIW Industries Inc., and it's no surprise why! You can find detailed expert-driven responses to some of the pumping industry's most relevant questions right here. While we've provided answers to the dozens of great questions we've received over the years, here are our top 10 from the past 10 years:
Plus, a bonus tip from this year:
2018: Is Your Seal Flush Port in the Correct Position?
If you've replaced your stuffing box arrangement with SpiralTrac™, the seal flush port position is an important consideration. Learn how you can make sure everything is perfectly aligned for proper function.
While The Flowsheet may look a bit different now than it did a decade ago, one thing has remained the same: GIW's dedication to sharing knowledge with our customers. In fact, we're still committed to providing you with timeless solutions like these not just here in our newsletter but also on the KSB Blog, which was inspired by this very section. We hope you'll continue to look for the answers you need right here and on our blog!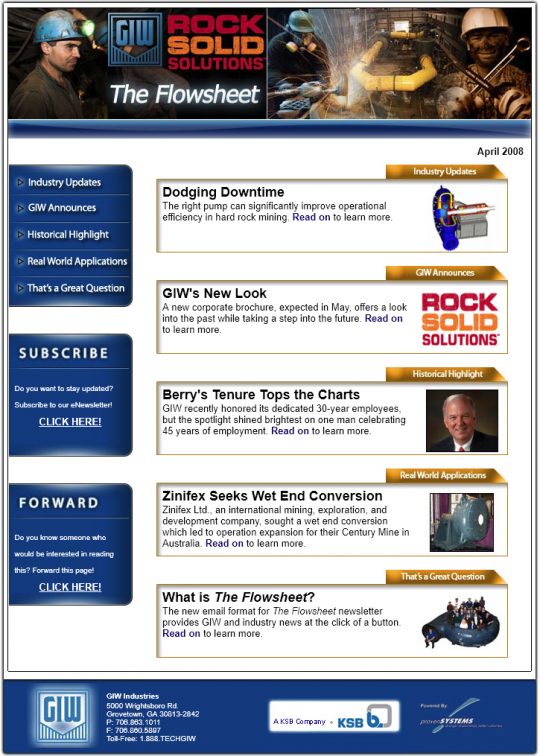 [cta]We have the experience, capacity, and solutions necessary to meet your needs in every respect. If we can assist you in any way, please contact us at
1.888.TECHGIW (832-4449)
 or 
visit us online
.[/cta]