KSB Australia Brings 66 Pumps to Iron Ore Mine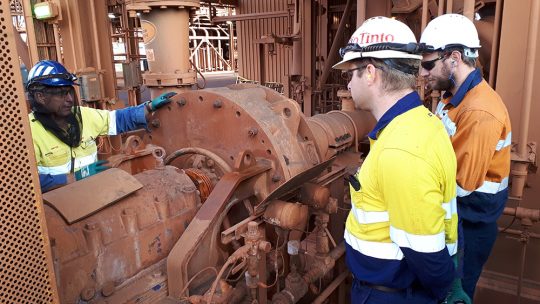 GIW's parent company, KSB, designs and delivers pumps for nearly every industrial application around the world. At GIW, we collaborate with KSB offices and service centers in more than 100 countries to bring our high-quality pumps, valves, and other products to new and long-time customers alike.
One such collaboration took us to the Southern Hemisphere, where we helped the operators of an iron ore mine in Australia start their latest project. KSB Australia provided the package, which included GIW pumps, to the customer for their slurry and process water needs.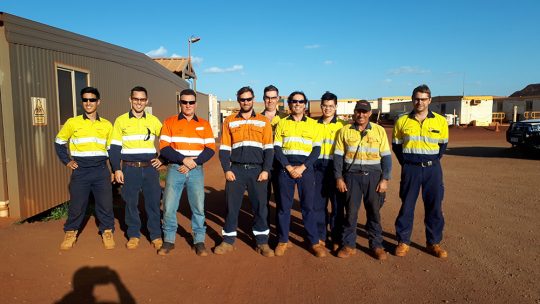 KSB in Australia
The customer oversees an iron ore mining facility in Western Australia, which produces more than 15 million tons of ore per year, and uses autonomous haul trucks as part of a broader initiative. Since its opening in 2013, the mine has become a pivotal part of the customer's overall production goals.
With all that ore to extract, they needed the right pumps to get the job done. KSB was awarded the contract to supply the mine with heavy-duty slurry and water pumps. This project is special as it is the first of its size where contracts for both slurry and non-slurry pumps have been awarded to KSB.
The KSB Hope Valley facility was the primary base of operations for this project. Thanks to its extensive floor space — more than 10,000 square meters (107,639 square feet)— it had the capacity to repair the rotating equipment and assemble the pumping equipment. The Hope Valley facility also features a testing lab for clean and wastewater testing as well as remote witness testing.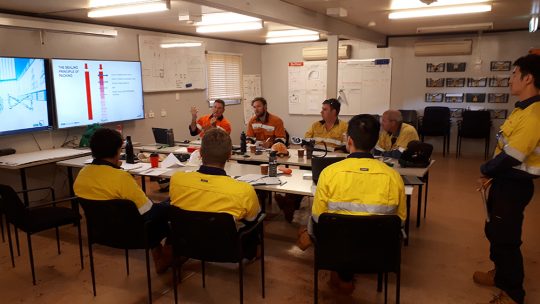 GIW SLYSEL technology
From the start, KSB Australia worked with the engineers at the mine to choose the right pumps for the applications. Together, they used GIW's SLYSEL technology and KSB's EasySelect® Configurator — the most robust pump selection tools in the world — to analyze the design of the mine and identify the optimal equipment.
Once the right pumps were determined, KSB tested and delivered the complete package, which had 66 pumps in total, including:
23 vertical cantilever pumps for sump applications
19 pumps for slurry applications
17 pumps for process water applications
7 pumps for fire water and raw water applications
When it came time for engineers to swap out slurry parts, GIW's easy-to-use technology and modular design made the process simple.
Also, the KSB SupremeServ team — which is responsible for all aftermarket support for the installed base, including spare parts and service — supported the site-based engineering team, which was integral to the project's success!
Powerful pumps
When customers need a trustworthy partner, they look to KSB. This customer, like many others in the iron extraction field, relies on some of our most powerful products: the LCC and LSA.
LCC: This line of heavy-duty pumps is designed to tackle the most abrasive and/or corrosive slurries. Each pump uses the latest in wear-resistant alloys and hydraulic technology to take on a range of pumping applications. These high-performance, low-maintenance pumps are especially popular in mineral processing, chemical slurry service, and secondary mill grinding.
LSA: The oldest and most versatile pump, popular with customers since the 1890s, has been available in progressively advanced models. It is a premium hard-iron pump built to last and ready to take on the most severe slurries. Thanks to its modular design and many interchangeable parts, maintenance and customization are easy. Pumps in the LSA line are especially suitable for many applications including hard rock mining, materials mining, and dredging.
KSB has a continual investment in Australia through this and other customers in the region. With the help of its global partners, including GIW, KSB remains committed to helping its customers succeed!
[cta] Have questions about our products, services, or KSB as a whole?
Get in touch with us today.
[/cta]