Turning Today's Engineers into Tomorrow's Leaders
For 41 years and counting, GIW Industries, Inc. has had the privilege of sharing cutting-edge knowledge, materials, and pumping expertise with engineers through our annual slurry course. Many wonder why a pump manufacturer invests so much in a course that focuses on the whole slurry pumping process. Our reasons are rooted in customer service and professional growth.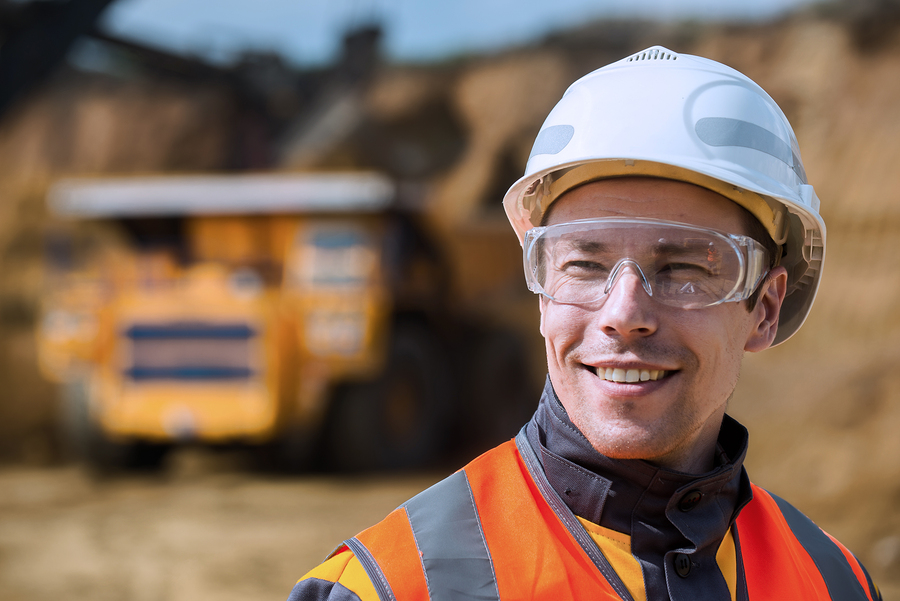 Real-world pumping
GIW engineers learned early on that their customers' real-world systems weren't always an ideal match to the pumps that had been selected to drive them. Slurry properties and environmental differences as well as varying piping setups impact both pump and system performance greatly. That's why GIW decided to delve deeper into researching slurry transport systems as a whole: so they could improve pump performance regardless of the system or application.
"We realized many years ago that a pump alone does not determine customer application success," explained Bob Visintainer, GIW Vice President of Engineering Research & Development and 30-year Slurry Course veteran. "We have to understand what's going on in both the pump and the piping system to make everything work as intended."
That's how the GIW Slurry Transport Using Centrifugal Pumps Course was born.
"The course was created to help customers and industry professionals understand their pumps and systems," Mr. Visintainer said. "To accomplish that goal, we started teaming up with professors and researchers. GIW provides the technical expertise and the lab, and they provide their academic expertise."
One of these academic experts is lecturer and 13-year GIW Slurry Course Instructor Lionel Pullum.
"It's a very professional and pragmatic course," Dr. Pullum said. "GIW is excited and involved in their industry, and that's reflected by the staff who are all highly regarded in their fields."
It's a setup that still works today. Engineers come from companies and markets all over the world and leave with first-hand knowledge from world-class experts and intensive, hands-on experience. It's something they can actually apply to their own lines of work in tangible high-value ways.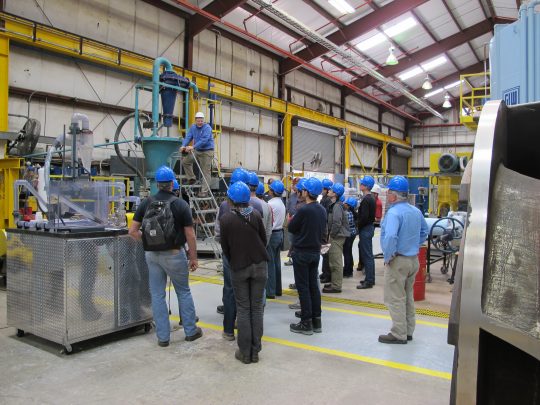 A legacy of facts and fun
This year's course was, as usual, a resounding success. However, this year was particularly exciting for Dr. Pullum who recently announced his retirement. In line with slurry course tradition, he handed the reins to another expert, GIW Senior Hydraulic Design Engineer and new Slurry Course Instructor Dr. John Furlan.
Dr. Furlan is joining the ranks of slurry course instructors whose jobs are to carry on the course's legacy while also implementing the latest technologies and knowledge — and, according to his fellow instructors, he did a great job.
"He did one thing that took everyone by surprise," Dr. Pullum said. "While looking at a white slurry, he noted that one of the best ways to determine its properties was by tasting it, and so he put the 'slurry' into his mouth. It turned out to be ice cream!"
Of course, everyone knows tasting a slurry would be extremely dangerous and should never be done, but that's what made the joke! Although the slurry course is demanding, moments like this show the hard work is well-balanced. In fact, Mr. Visintainer sets two objectives for every course: Get the tools you need to be successful back home — and have fun.
"We try to connect on a personal level. We want the course to be fun, not just an academic experience," Mr. Visintainer said.
Tools to take back home
It's easy to understand why this course is incredibly popular. As technology changes and the mining industry's environmental responsibilities grow, GIW believes this shared commitment to making slurry processes safer and more efficient is what will move the entire industry forward.
"I'm a strong believer in training," said Mr. Visintainer. "It's very easy to get caught up in the day to day and see training as a distraction, but you should take the opportunities you can to train and learn more. We have a very good course to help you do just that!"
And Mr. Visintainer isn't the only one who recommends the course.
"Go to this course — it's fun and it's affordable, and I hope it's around another 40 years!" Dr. Pullum said.
[cta]To learn more about the full-scale test facility where GIW holds the annual slurry course and its capabilities, take a look at the
GIW Hydraulic Lab Brochure
.[/cta]