The Secret to Keeping Customers for a Lifetime
GIW Industries Inc. has a perpetually growing roster of customers, and we're proud to serve each and every one. However, GIW has been lucky enough to have worked with a handful for at least a decade — and in some cases, many decades! We're excited to celebrate these long-term anniversaries with customers in the phosphate and oil sands industries.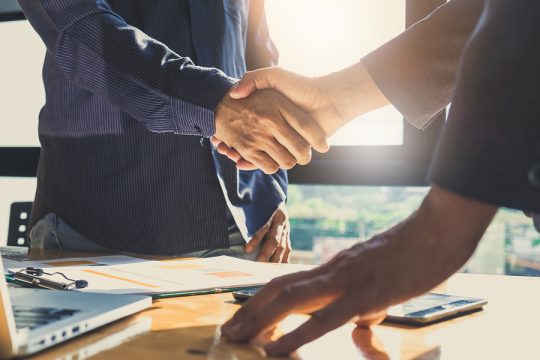 Decades of fun in the phosphate industry
Two long-term customers hail from the phosphate industry, where GIW has had a presence for over 100 years. As GIW Technical Solutions Sales Manager Tom Wujcik points out, it's no surprise GIW has developed such strong relationships with these companies that rely so heavily on pumps.
"We need each other," Mr. Wujcik said. "They can't operate without slurry pumps, and we've benefited from their support of our research and development. We all grow and change together with the times, incorporating new technologies and pumping processes."
The phosphate industry has seen a lot of changes. From dredging to long-distance pumping and cyclone feeds, GIW has assisted these two companies with numerous products and services in countless applications.
"Customers, conditions, and duties in this industry are very dynamic, so we have to adapt," said Mr. Wujcik. "We're not just pump salespeople; we provide service, so we're here to help as their geology changes to keep their processes operating efficiently."
This long-standing support isn't showing signs of wavering anytime soon, either.
"These customers can continue to count on the quality of our brand, superior OEM parts, and dedicated support to keep things running," Mr. Wujcik said. "It's just fun for us to be part of their success!"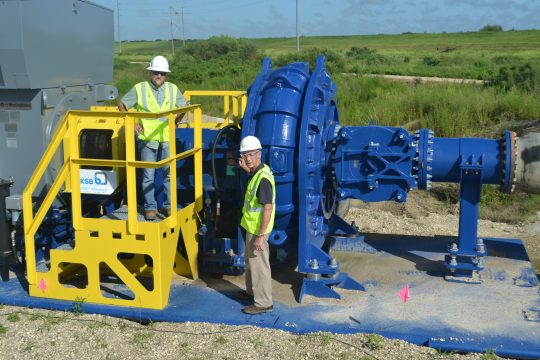 A lifetime of collaboration in the oil sands
Mr. Wujcik isn't the only one enjoying the success of solid partnerships. GIW Business Development Manager Mollie Timmerman works with our oil sands customers who also have an impressive history with GIW pumps, parts, and services.
Two major oil sands companies have both been customers for more than 20 years, and another has been working with GIW for over 30! As Ms. Timmerman — who has been with GIW 10 years herself — points out, these relationships have thrived for so long thanks to GIW's commitment to taking care of our customers.
"It's in our DNA and our culture to work with customers and offer the support they need," Ms. Timmerman said. "KSB and GIW invest heavily in the hydraulic lab and foundry, and we prioritize dedicated site support, education, and collaborations. We're all here to provide a reliable product and create value for our customers, and we have a great reputation for doing just that."
These three longtime GIW oil sands customers have helped bolster this reputation as GIW has worked hand in hand with each one over the years to develop bigger, better solutions.
"It requires good teamwork to find solutions, and our solutions always evolve with our customers' needs," Ms. Timmerman said. "Our customers know GIW is in this for the long run. We're looking forward to carrying these relationships forward into the next decade — or longer!"
As we celebrate and enhance the valuable relationships we've built with these five long-standing customers, we're already excited for the new names and faces GIW's next anniversary edition will bring!
[cta]We have the experience, capacity, and solutions necessary to meet your needs in every respect. If we can assist you in any way, please contact us at
1.888.TECHGIW (832-4449)
or
visit us online
.[/cta]