The Biggest News of the Decade — and Where We Are Now
In a decade of pumping news, The Flowsheet has featured more than a handful of exciting and revolutionary articles. We combed through the archives to bring you the top three most impactful stories in three diverse industries back then — and an update on how far they've come.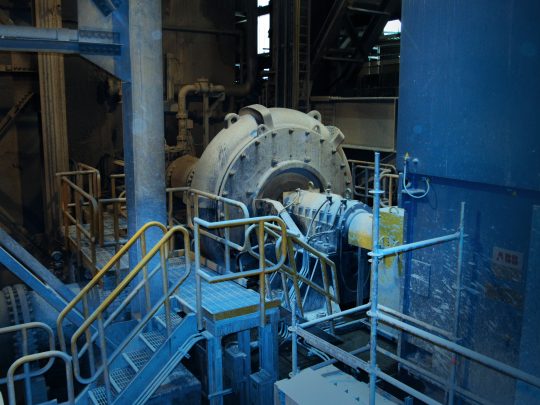 Hard Rock: Where MDX still reigns supreme
Since announcing the impressive feat of the GIW Minerals® Mill Duty Xtra (MDX) Heavy 750 pump in the article, "World's Largest Mill Pump Achieves Unheard Of 4,000 Hours of Continuous Operation," GIW Industries Inc.'s reach in the hard rock mining market has been growing, particularly in South America.
"Thanks to the great success of our MDX-750 at the Chilean copper mine, we're seeing interest from new customers in markets where we didn't previously have a presence," said Hernan Palavecino, GIW Global Mining Regional Manager for South America.
In addition to new customers in Brazil and Peru, GIW has continued working with the largest copper mine in Chile, developing new technologies and extending the benefits of the MDX product line. These customers are realizing the reduced expenses, lower total cost of ownership, and increased pump wear life the MDX technology provides. They are also receiving world-class customer support through dedicated on-site GIW tech services. GIW is available to quickly diagnose and fix problems as well as help improve operations — and those operations are improving drastically.
"All of our products and services offer important cost savings for our customers, which is exactly what they seek," said Mr. Palavecino. "We're looking forward to expanding our footprint in this region by continuing to offer the MDX technology as well as new smart technologies that reduce operating and shutdown costs."
Phosphate: Same pump, even greater wear life
Customers in the phosphate industry are extending their pumping lines from an already incredible distance of 15 miles up to 20 miles (24 kilometers to 32 kilometers). With this change, it's no surprise demand exists for more reliable longer-lasting pumps capable of moving a higher concentration of solids — without using additional water resources. After 10 years, the low-RPM, high-suction, high-efficiency 62-inch pump we highlighted in the article "4 Phosphate Industry Essentials for 2014" is still the best option for achieving this delicate balance. Now, GIW is focusing on maximizing benefits for each customer's unique system and environment.
"We do much more than sell pumps; we spend time in the field educating our customers and helping them find ways to reduce pumping costs," said Tom Wujcik, GIW Technical Solutions Sales Manager. "For example, we just ran a test from May 2017 until April 2018 in which we readjusted a customer's pump to their recommended nose gap clearance every six weeks. This boosted the liner's wear life from 3.5 million tons to almost 7 million tons!"
Thanks to hands-on trials like this one, GIW's phosphate customers are seeing better suction performance, reduced cavitation, and enhanced reliability in their pumps. These benefits don't just bolster efficiency but customer profits as well!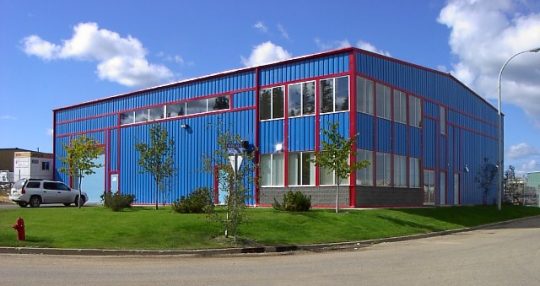 Oil Sands: Unbeatable on-site service
Driven by the growing trend for larger pumps, the Fort McMurray Service Centre expanded from 18,000 square feet (1,672 square meters) to an impressive 28,000 square feet (2,601 square meters) in 2014. As we announced in 2013, this project's goal was to provide "Bigger, Better Service for Oil Sands Industry." To say it's been a success would be an understatement!
"Business has increased significantly in the last few years," said Fort McMurray Service Centre General Manager Tony Robins. "With the expansion, we can keep more stock on hand and are making continual improvements to deliver quality parts on time."
Even with this massive addition, the service centre is still growing to keep up with the demand of the booming industry it serves. Robins and the rest of the Fort McMurray crew are handling this growth in stride, and they will double personnel by 2019. They're also setting up a field service division complete with the latest on-site scanning services.
"We want to assist our oil sands customers with everything from extending the life of their parts to handling on-site emergencies," Mr. Robins said. "We'll continue to exceed expectations and prove to the market that we are the go-to slurry pump supplier."
And that's a sentiment GIW shares across all markets. From these core industries to dredge and beyond, GIW is looking forward to providing our customers with many more decades of success.
[cta]We have the experience, capacity, and solutions necessary to meet your needs in every respect. If we can assist you in any way, please contact us at
1.888.TECHGIW (832-4449)
or
visit us online
.[/cta]