Test Your Knowledge of Slurry Pumping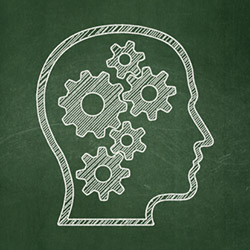 If you're like most mine managers, engineers, and technicians, you're constantly looking for ways to keep your knowledge and skills current. However, getting to a training course isn't always possible. So GIW teamed up with the Florida Industrial and Phosphate Research Institute (FIPR) to create an online course alternative: Slurry Pumping in the Phosphate Industry.
Presented in conjunction with FIPR and co-sponsored by Georgia Regents University Professional and Community Education, this online course presents slurry pumping basics that are applicable to any slurry. The course uses data from the FIPR Institute's slurry pumping research projects and builds on GIW's training and industrial experience with pump systems to deliver information specific for pumping phosphate slurries
Each of the six course modules are broken down into multiple sessions. The longest session is 35 minutes and the shortest session is 9 minutes; the total time for all 17 sessions is about 5 hours. The sessions are delivered by six presenters, each a highly regarded expert in his field, and participants have access to the presenters through email.
The course concludes with a 50-question quiz that enables participants to earn 0.6 CEUs (6PDH) for six hours of continuing education credit provided through GRU Professional and Community Education.
Coming together to fill a need
In the early 2000s, the phosphate mining community had noticed that it lacked accurate test data that would help engineers improve slurry systems. To provide that needed data, the FIPR Institute provided funding for testing of phosphate matrix, tailings, and clay in the GIW Hydraulic Test Facility. FIPR then approached GIW about creating a Web-based training program to teach engineers how to use the test data to design and operate efficient phosphate slurry pipelines.
GIW developed the training and FIPR hosts the program. Georgia Regents University is a recent addition to the team as we began integrating it through the Department of Professional and Community Education. Their online learning portal allows us to provide the quality course materials in an on-demand format that's accessible and serves the needs of our attendees.
[cta]Want to learn how to improve your slurry systems? Take your skills to the next level and earn CEUs while you're at it. Visit
GIW

's

 website
to learn more and register for the course.[/cta]