Strong Synergy: The KSB-GIW Industries Combination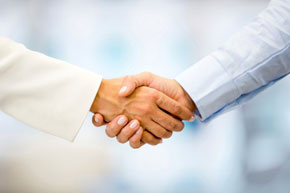 Business partnerships endure and thrive when the partners are well matched in industry focus, expertise, and business goals. This is certainly true of KSB and its GIW Industries subsidiary. The two companies have enjoyed a long, fruitful association since KSB initially bought into GIW Industries in 1988, then eventually acquired the company several years later. This partnership has extended both partners' global reach and enabled GIW Industries to provide the most advanced slurry pump solutions to its worldwide customers.
Strong foundations
Founded in 1891, GIW Industries brings to KSB and its customers well over a century's worth of experience in pumps and hydrotransport. Since very early on in its existence, the company has been focused on producing pumps for heavy- and severe-duty applications. The first GIW Industries' pumps were used to transport phosphate ores in Florida. From there, the company moved into dredging and over time expanded its product line to provide slurry pumps and systems for many different mining and process applications.
Like GIW Industries, KSB has an extensive history in the pump business, which began in 1871, when KSB's founders began manufacturing boiler-feed equipment and valves in Frankenthal, Germany. From those beginnings, KSB moved into belt- and steam-driven pumps and by early in the 20th century was manufacturing a variety of water pumping products in Europe. KSB continued to expand its line of centrifugal pumps and valves as it also expanded its business through a series of acquisitions worldwide, including its purchase of GIW Industries, which gained KSB entry into the slurry pumps market. KSB purchased 100% ownership in GIW in 1996. GIW continued to operate under the name "GIW Industries" until 2014, when it officially became "A KSB Company." The slurry products were rebranded as GIW® Minerals. Today, KSB and GIW® Minerals offer single-source solutions for both water and slurry pump customers worldwide.
Reputation for innovation
GIW Industries has built its reputation as a provider of world class slurry pumping solutions by continually improving its product lines and processes. By applying this continuous improvement approach, the company has developed its GIW Minerals® pump technologies that feature high-efficiency impellers, reduce waste, and improve wear life. The KSB GIW Industries' facilities expansions are driving innovation as well, enabling the company to more than triple its capabilities to meet its customers' needs for larger-capacity slurry pumps.
Innovation driven by engineering excellence has been a key to KSB's longevity in the pump business. KSB's history of notable technical innovations includes a 15-megawatt test bed facility for large coolant pumps for nuclear power plants, its Etanorm and Etachrom standardized pumps, the hermetically sealed Exachem pump for chemical applications, the Hya-Rain "plug and go" rainwater utilization system, and the SalTec reverse osmosis desalinization system.
Focus on customers
Perhaps the most significant area of synergy between KSB and GIW Industries is their commitment to offering customers the best solutions by collaborating with customers to create those solutions. Both KSB and GIW Industries have built their longstanding reputations on quality products and excellent customer service. It's a strategy that should serve KSB well as it continues to offer advanced solutions to customers' pump problems.
[cta]KSB and GIW® Minerals want to provide you with the best solutions and service. If we can assist you in any way, please contact us at 1.888.TECHGIW (832-4449) or visit
our website
.[/cta]