SAP Update: How Integration Benefits Our Customers and KSB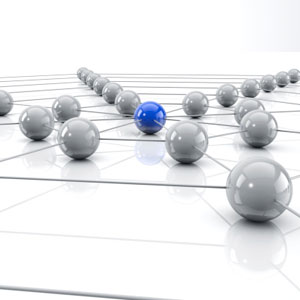 KSB's SAP implementation at its GIW Industries facilities, launched in August 2013, is well underway. The SAP project is now in the third of five stages, the Realization/Build stage, where planning has been completed and systems are put into place. When completed this fall, the transition to SAP will improve KSB's business processes, which in turn will streamline and improve customer service.
Implementation progress
KSB has a dedicated project team that has been managing the implementation process. "Our team is getting very well-versed in KSB's P14 template, which is what we're implementing in SAP," says Michael Jacobs, HR Business Partner, who is the representative for SAP transition management. You can think of P14 as a "blueprint" for how KSB and its subsidiaries work with SAP.
As the SAP implementation progresses, the implementation team is already beginning to see opportunities to use the system to improve internal processes in ways that will benefit customers. For example, in the past, GIW Industries' customers have asked for information about asset management and maintenance schedules that were difficult for staff to provide. Using SAP, team members are finding that they can now easily share such information with customers.
Benefits of integration
The integration that SAP provides is necessary to support KSB's future growth, says Jacobs. "It will provide us better visibility, and it makes our processes more disciplined. Those are the key components that will provide much of the value to customers," he says. A more integrated organization behind the scenes may open up new ways for KSB to contain costs and keep production levels high for its customers.
KSB's customers will not "see" SAP, but they could see some changes resulting from the new system, says Jacobs. "Although customers may not see SAP in how we interact, you may see changes in the format of documents such as invoices. As we get closer to rollout, we'll be letting key customer contacts know about these changes so they can be prepared."
KSB works with customers around the world. To succeed in a worldwide market, the challenge is in coordinating details: sourcing, fabrication, delivery, and installation. The system currently used by GIW Industries includes several separate systems that rely on people to ensure seamless operation both within GIW Industries internally and also between KSB and its other subsidiaries. The SAP implementation will automate and coordinate formerly segmented processes such as ordering, resulting in a smoother, more coordinated workflow that ultimately benefits KSB customers.
[cta]To learn more about how KSB products can reduce production expenses for your company, contact us at 1.888.TECHGIW (832-4449) or visit
our website
.[/cta]