Remembering Graeme Addie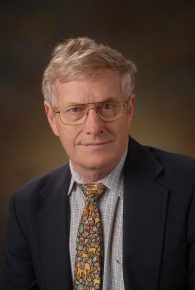 If you've been a GIW Industries Inc. customer for any length of time, you're likely familiar with the name Graeme Addie. And if you're one of the many who called him a friend and mentor, consider yourself lucky. He was a beloved man who lived a remarkable life. Unfortunately, that life ended in November 2017, but Addie's legacy will live on indefinitely.
"Graeme Addie lived life at an intensity level that would quickly tire most of us," longtime friend and co-worker Bob Visintainer said. "His energy was infectious and, as a result, people enjoyed being around him — even when his ideas and projects seemed a bit crazy, which was sometimes the case."
He was also a technological genius, according to another longtime friend and co-worker.
"Addie and I worked together for 30 years. In my mind, he was one of the most brilliant pump designers in the world," Reab Berry said. "He was a friend and mentor to me and just about everyone at GIW. He was always interested in helping to build the company and eagerly shared his knowledge and expertise. The success GIW has had over the years is a direct result of Graeme Addie."
In fact, it was Berry who brought Addie to GIW.
"I was the one who talked him into coming to the U.S.," Berry said.
In the early 1970s, Addie designed pumps for Kelly and Lewis in Australia, who manufactured pumps for GIW under license. Berry met Addie when he came to Atlanta on a business trip to help design an analysis program to test pumps. Shortly thereafter, Berry talked Addie into coming to the U.S. to help GIW build a test lab for pumps. Addie moved his family here in 1976 and stayed until he retired in 2010.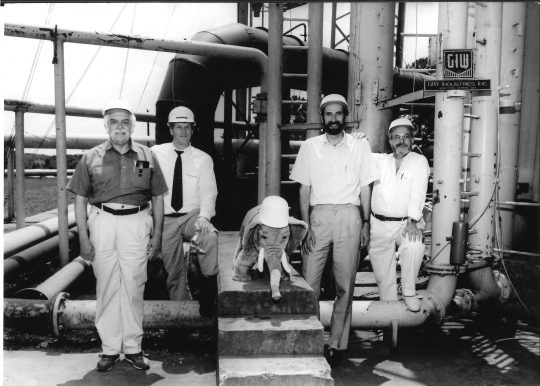 According to Berry, he was also a fantastic salesman.
"I always knew, if we were close to a big order, if we could get Graeme Addie in front of the customer to share expertise, we'd get the sale in," Berry said.
Addie authored more than 80 technical publications and was the co-author of "Slurry Transport Using Centrifugal Pumps," a book that is still in use at GIW today. He was also chairman of the committee that wrote the first slurry pump standard.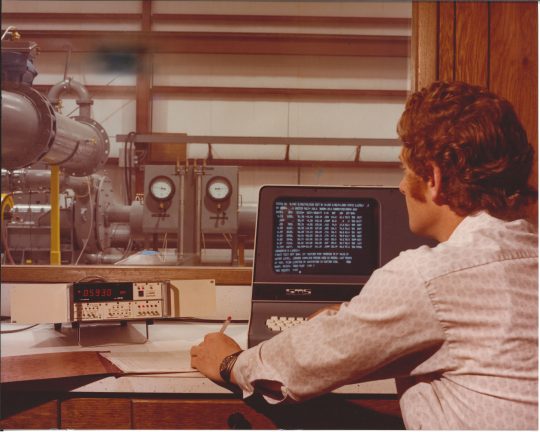 In addition to designing and writing about pumps, Addie's life revolved around family, cars, and racing sailboats. He loved hospitality because he loved people. For many years, he hosted an Augusta Master's party for Australian golfers, for which he created a one-of-a-kind centerpiece — the roasting of a whole pig on a machine that he designed and built out of bits and pieces of leftover parts, a feat he was especially proud of, Visintainer said.
First and foremost, Addie was a family man. He loved his family and was loved and respected in return. In fact, when a teacher assigned a project on each student's favorite inventor, Addie's grandson, Little Graeme, chose not Thomas Edison or the like. Instead, he chose "my granddaddy!" Berry then had the privilege of accompanying Little Graeme on a trip to GIW to show him all the projects his grandfather had developed and just how important he had been to the company's success.
[soliloquy id="1508″]
In addition to his other hobbies, Addie had a passion for flying — and even got his pilot's license. About a month before he passed away, Berry asked Addie's wife what the GIW family could do for him that he might enjoy, and she recommended taking him flying.
"So, we arranged a flight up to his favorite lake," said Berry.
Then, on the way home, Addie asked to fly over GIW. They did, and an engineer, having heard that Addie was flying over, came outside waving a sheet.
"Look they're waving at us!" Addie said.
"No," Berry explained, "they're waving at you."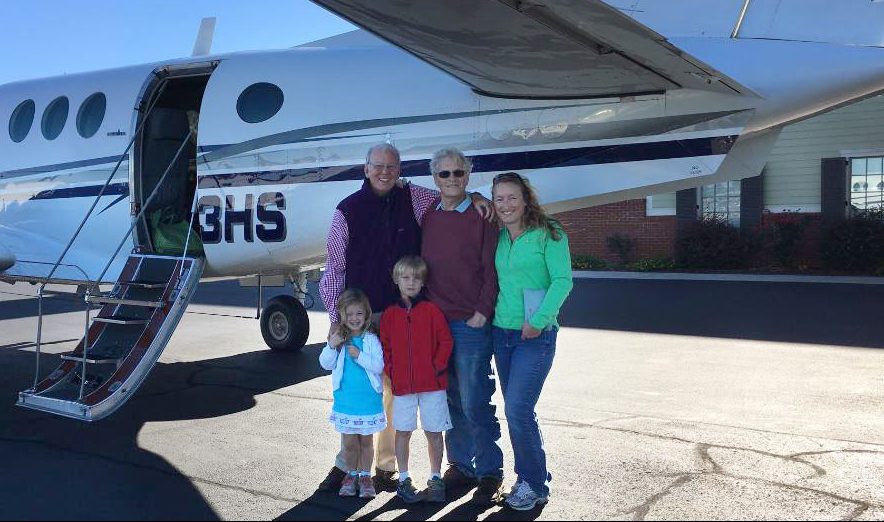 Although Graeme Addie will surely be missed, his legacy lives on through Little Graeme, Addie's family, and his extended GIW family, never to be forgotten.