Mining Leaders Meet in April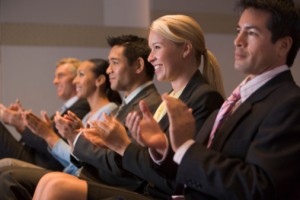 The 4th Annual Mining Industry Leaders' Conference starts April 7, and we at GIW Industries, Inc. are counting down the days! This year's get-together will be a who's who in the mining industry, highlighted by the addition of participant-led workshops and presentations.
Effective mine management
Increasing global pressures on the mining industry cause fierce competition; to stay ahead, leaders need to stay on top of trends and advances in design and strategy in mining. GIW's conference is the perfect blend of creativity, applications, and networking. The organizers have put together a valuable program for leaders in the mining industry who want to know the latest in mine management — from pumps to employees.
The theme of this year's conference is "Effective Mine Management." Industry leaders have submitted presentation abstracts to GIW to be included in the conference, exploring topics such as designing for scalability, retaining a skilled workforce, and controlling operating costs. Participants will learn applied strategies for improving their mines that they can implement immediately. The practical implications for attending this conference make it a highly valuable three-day excursion.
Shaping the industry
GIW enjoys sponsoring this small conference every April to bring together the leaders in the mining industry. This invitation-only networking opportunity is crucial for understanding the state of the industry.
Attendees have several learning options at the conference. They can tour GIW's brand new foundry, see the entire manufacturing process of a slurry pump, and attend a full-scale slurry test in GIW's Hydraulic Lab.
An additional benefit of attending this conference is that the leaders have the chance to influence the industry as a whole. When leaders share ideas, the entire field of mining moves forward.
[cta]For more information about this conference, contact
Jennifer Haley
. She can keep you updated on openings for this year's conference and provide information about taking part in next April's meeting.
For more information about other events, products, or services from GIW Industries, Inc., please contact us at 1.888.TECHGIW (832-4449) or visit www.giwindustries.com.[/cta]