Meet the All-In Pump
Over the years, GIW Industries, Inc., has developed a reputation for going above and beyond when it comes to designing slurry pumps. One of our customers reached out to us for help with extending their wear life and reducing down time. They needed a pump that could outperform other pumps they had operated. That's why we pulled out all the stops and custom developed: the All-In Pump.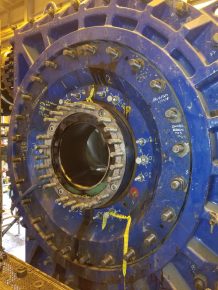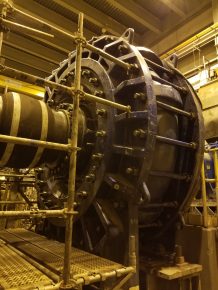 More features than ever
To meet demand, the aptly named All-In Pump features the latest and greatest in wear technology and materials. It comes with all the bells and whistles without sacrificing the reliability and ease of maintenance GIW products are known for. While the pump is based primarily on the TBC-67 standard pump, it uses enhanced materials and special hydraulics modeled after those of the MDX-L pump.
Here is a quick look at some of the All-In Pump's features:
Especially suited to hydrotransport in ore preparation plants (OPPs)
Designed to utilize GIW's latest wear prediction technology
Includes proven features that reduce wear
New features for wear improvement not previously applied
Uses Enduraclad and Endurasite wear resistant materials
Adjustable suction liner allows for adjustments while pump is running
One particular element that is popular among pump operators is the All-In Pump's adjustable suction liner. With a Generation 2 design, the suction liner builds upon its predecessor for ease of maintenance. All of its hardware has been simplified for ease of use alongside the specialized sealing components needed to make adjustments. The adjustable suction liner optimizes the wear life in the All-In Pump and is being introduced to other oil sands applications.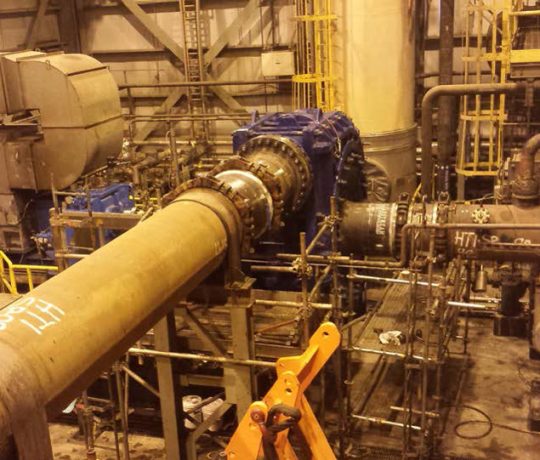 Inspired by our customers
In many ways, the All-In Pump was an experiment for both GIW and the customer to see how far all of our latest technologies could take us. From the outset, it was built on a philosophy of helping operators maximize runtime, minimize planned outages, and save on labor costs. We worked together through extensive research and testing to get it just right. Since its installation, the All-In Pump has helped the customer reach 4,800 consecutive running hours and save an estimated $150,000 per hour in terms of downtime avoided.
The collaborative process is a testament to GIW's dedication to going the extra mile over the years, as well as to the trusted partnership between GIW and its customers.
The knowledge gained from the All-In Pump has already helped customers succeed in areas other than the oil sands: components of the design are being used in pumps operating in the transportation of tailings and hard rock mining applications. These successes inspire GIW to continue to innovate every day. That's because operators in the oil sands and beyond deserve the best slurry pump on the market. More importantly, they need a partner like GIW that will work with them every step of the way to develop new technologies that exceed the standard for pumping today.
[cta]We have the experience, capacity, and solutions necessary to meet your needs in every respect. If we can assist you in any way, please contact us at
1.888.TECHGIW (832-4449)
or
visit us online
.[/cta]