Made-to-Order Training Brings Out the Best in GIW's Maintenance Staff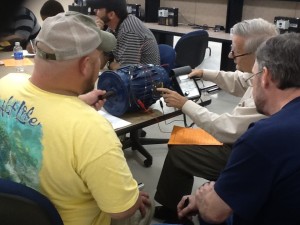 GIW is proud and pleased to have great employees within the company in every division, including its maintenance division. Just as it does in other areas, GIW invests in making sure its maintenance teams have the training and skills they need to work well and safely. To this end GIW partnered with Augusta Technical College in Augusta, Georgia, to create a specialized industrial electrical course for the company's maintenance personnel. This course gives maintenance staff the knowledge they need to troubleshoot and repair GIW's production and test equipment safely.
Developing an in-house maintenance staff
Until 2011, GIW used contract maintenance to perform machinery maintenance. However, the company wasn't satisfied with the service that the contractors and their organization provided. GIW decided to bring maintenance back in house and over time hired 24 people to build up its maintenance team. Over the course of one year, GIW used key leaders to train and eventually convert electrical and mechanical contractors to create 100% in-house maintenance.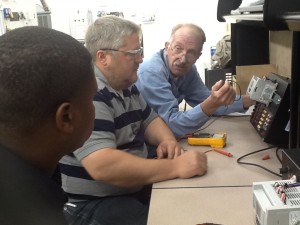 "About 2 1/2 years ago, GIW decided we'd have a better maintenance team if they were GIW employees, so we hired our own teams," says John Thomas, GIW Plant Facilities Engineer. "There's a great labor force in our local area — experts with a variety of skills, all motivated and smart, looking to work for a good company, a place to grow roots and call home."
Many of the employees that GIW hired were electricians who had commercial maintenance experience. However, some of the new hires had more of a mechanical maintenance background. We need those skills as well, but need to ensure they have the knowledge to work safely around electrical components, as well as the ability to do basic electrical troubleshooting.
Thomas explains that the need for multi-skilled maintenance technicians coupled with GIW's commitment to employee safety were the driving force behind creating the maintenance course. "Each technician needs the tools to work safely on the job and training is one of those tools. We care about the safety of our employees," says Thomas.
Creating training to meet GIW standards
Augusta Tech had set up a similar program for another company, so it was straightforward for the school to combine relevant content from the existing course and other industrial courses with GIW-specific content. Augusta Tech had bench-top test systems available to allow the participants to get hands-on experience during the course, in addition to the standard instruction. It took nine months for the course to be developed and finalized to meet GIW's high training standards.
The Augusta Tech/GIW training course consists of six modules:
Test Equipment
Electrical Safety
Electrical Drawings
Motors
Motor Starters
120V Systems
Course participants have responded positively to the curriculum. The participants fill out evaluations at the end of each module, and feedback has been extremely positive. Many of the participants had been working on these types of systems for years but didn't understand fully how they worked, so they appreciated the opportunity to expand their knowledge.
Skilled, motivated employees
Thomas has been pleased with the response of both the in-house maintenance initiative and the GIW-Augusta Tech training program. He says that Augusta Tech accommodated GIW's need to train its maintenance team using real-world examples. "We're very happy with the progress we've seen and are looking forward to the opportunity for future partnerships," says Thomas. Just as importantly, the training has helped the maintenance team take pride in their work and have a stake in GIW's success.