Looking Forward: The Next 10 Years of The Flowsheet
The Flowsheet is just one of the many ways GIW Industries Inc. keeps customers informed. It's hard to believe we've been delivering industry best practices, market-changing product announcements, and customer success stories through this publication for an entire decade! As we celebrate this landmark anniversary, GIW Sales and Marketing Brand Manager Meilin Ruiz reminisces about its beginnings — and looks forward to its bright future.
Written with you in mind
The Flowsheet newsletter borrows its name from a diagram commonly used by mine engineers. A Mineral Processing Flowsheet depicts the various stages of a mining operation including crushers, grinding mills, flotation cells, and other standard milling equipment. A Flowsheet is a bird's-eye view of how pumps transport slurry through a mill circuit. "If the pump stops, production stops as well," said Ms. Ruiz. "It's the same with the flow of information. Our goal is to be a part of the flow of knowledge concerning innovations in slurry pumping technology — hence the name,The Flowsheet."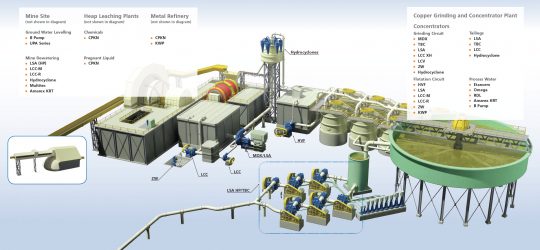 The Flowsheet was conceived by former GIW Brand Manager Pamela Aaron, and Ms. Ruiz has been involved in its production for eight years.
"What began as a news board to communicate GIW product updates has evolved into a means for sharing customer successes and industry best practices," Ms. Ruiz explained. "I know Pam would be proud of the tradition she started!"
This tradition, like so many others at GIW, is one that hinges on customer service. We develop each section and article with the reader in mind. One of Ms. Ruiz's favorite sections is "Real-World Applications," which shares specific examples of how GIW engineers help customers overcome issues in their slurry systems.
"Sometimes, mine operators might not know how to verbalize their problem; they just know their throughput has decreased," Ms. Ruiz said. "This section tells real stories about our engineers diving in and running diagnostics, pulling slurry samples, and reviewing whole slurry systems. It's this investment of time on the front end that helps us guide our customers to process improvements in their operations."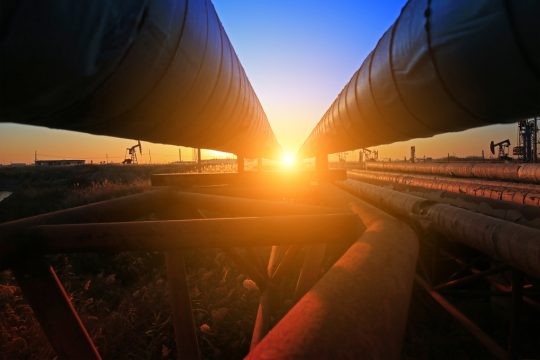 Looking ahead
As we look to the future, GIW is interested in finding more ways to deliver these game-changing solutions.
"The 'That's a Great Question' section has been one of our most popular portions of the newsletter," said Ms. Ruiz. "In fact, it was a launching point for our blog, a forum in which we offer practical pump maintenance tips."
The blog is a great companion to The Flowsheet as GIW can use both as tools to share real-life stories and solutions. Not only do the topics cover GIW products but they also highlight non-GIW equipment and entire pumping systems.
This system-wide approach to problem-solving is one of the most valuable benefits of GIW's communications, which aim to bring customers value long after their initial pump investments.
"We don't walk away after a sale; we consider customers our partners," said Ms. Ruiz. "GIW turned 126 this year, and many of our relationships have spanned decades. Despite highs and lows in the mining market, one thing remains constant: We're invested in our customers' success!"
Ms. Ruiz and the entire GIW team will continue investing in these partnerships through production of The Flowsheet. We're here to keep customer stories, product information, and tips flowing for many more decades!
[cta]We have the experience, capacity, and solutions necessary to meet your needs in every respect. If we can assist you in any way, please contact us at
1.888.TECHGIW (832-4449)
 or 
visit us online
.[/cta]