GIW Pumps Will Operate in Gold Mine Life Extension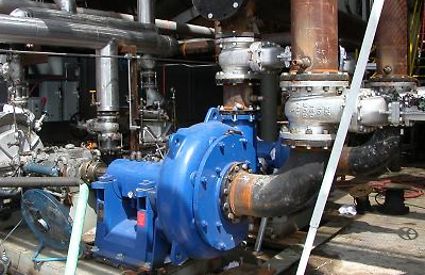 At GIW, we take great pride in helping our customers execute their long-term plans. We recently worked with an international mining company in Canada that runs a major gold-copper mine in the Kamloops area of British Columbia. We're excited to be a part of their new 10-year plan for the mine, during which time they plan to extract nearly 3 million ounces of gold. How will we help them achieve those production highs?
Today, we focus on the first GIW entry to this mining site, where three of our top-class pumps will help this customer succeed.
A new operation
An international mining company that runs a gold and copper mine near Kamloops recently outlined their plans to extend the mine's life through 2030. To accomplish their goals they needed a trustworthy partner to provide long-lasting slurry pumps. Due to our strong reputation in the industry and a large installed base in the mines of British Columbia, they selected GIW to provide their pumps for this project.
They commissioned GIW to provide three pumps, and for such a high-value deposit, we selected one of our most efficient pumps: the LCC-H, also known as the LCC-Heavy. This model pump will help the operators facilitate their thickener overflow service as part of their thickened and amended tailings (TAT) project. The goal is to increase the stability of the current and historic tailings, and recycle water for use in the process.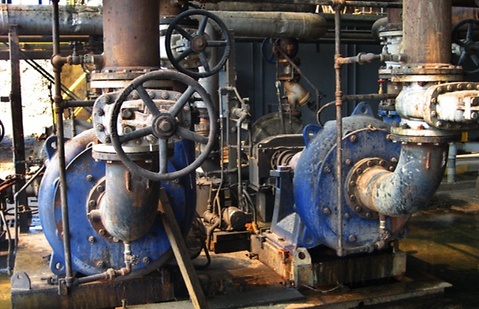 The equipment
The LCC-H is a member of our LCC pump family designed with extra-heavy hard-metal parts and modified hydraulics. These are engineered to tackle severe slurry duties and, to accomplish that, have a two-stage pressure capability. With hard metal or urethane impellers 6 to 12 inches in diameter, the LCC-H is ready to take on diverse applications in mineral processing, cleanup, dewatering, pulp and paper, food processing, coke and resin pumping, and ash handling.
Looking to the future
While this project was our first entry to their site, it is not our only operation in the region, nor is it the only site with an LCC-H. We have eight LCC-H pumps operating at another major gold-copper mine in northwestern British-Columbia, which are installed in regrind cyclone feed pump applications as well as various flotation applications. They have been reliable and successful for the customer.
Due to the ongoing pandemic this site has been closed to visitors. Despite this, we are confident that our installations at this site will continue to grow as our new customers experience the performance, reliability, and easy maintenance that our LCC-H pumps offer.