GIW Ensures Continuous Parts Supply During COVID-19
It goes without saying that this is a difficult time for everyone. Professionals across industries, including our customers, have struggled to adapt to remote work, business closures, and social distancing. For those in the mining sector, supply chain stability poses an additional concern; in some countries, whole productions were ordered to close with short notice. The pandemic's long-term economic impact remains unknown, and no one is entirely sure when this time of unrest will end.
You may wonder: what are we doing at GIW to ensure our service won't be interrupted? Today, we will take a look at the measures we are taking as a company to assist our customers and our employees during this period.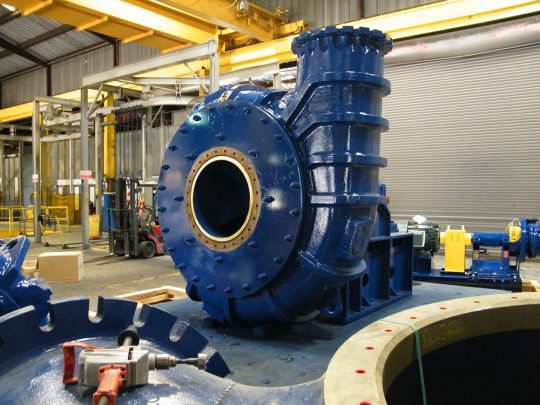 Commitment to customer service
We remain a reliable supplier to all our partners around the world. As always, our customers' success is our priority, from new pump installation to part replacement and repair. Our supply chain remains stable now and for the foreseeable future. If any interruptions occur, we will inform customers right away and craft a solution to help them adapt.
One way our service has changed is the implementation of virtual support. Due to the virus, our technicians are unable to visit customers on site. Instead, we are using Zoom calls and screenshares to diagnose issues in the field. We also are upholding our commitment to education through interactive training programs and webinars.
Our parent company, KSB, has developed some tools for us to help our partners adapt to the new conditions. Customers and students at universities around the world can enjoy KSB's free online training courses in hydraulics, materials, and centrifugal pumps. KSB also has introduced rapid prototyping and additive manufacturing technology to compress lead time for break downs and emergencies.
Protecting our employees
At all of our locations across North America, we are taking appropriate measures to ensure our team members are safe and healthy. We have extended these health tips to our customers and stakeholders to help them reduce the spread of the virus as well. For example:
We have educated our employees on symptom recognition and trained them in preventive hygiene to minimize the spread of the virus.
We have ended all non-emergency travel and canceled or postponed all meetings, trainings, and conferences. This includes the upcoming Maintenance Course, which will now take place in the Fall.
Many of our employees now work from home and use videoconferencing to stay in touch and keep the supply chain stable.
Employees who are working on-site are following recommended social distancing guidelines.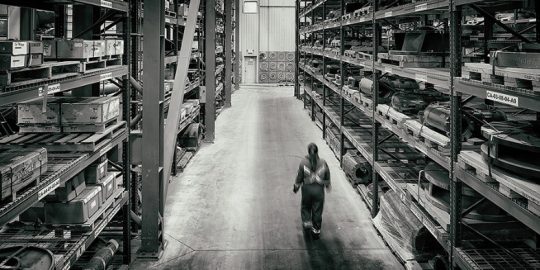 Supply chain measures
Our customers can rest easy knowing that we will provide them with uninterrupted service and supply, even in uncertain times. We continue to produce parts in anticipation of market needs.
We maintain a healthy stock of non-white iron parts for the near future and have received confirmation from our sub-suppliers of their uninterrupted supply. There currently are no restrictions on shipments, either domestically or internationally. Our factories in Grovetown and Thomson continue operating at normal capacity.
The pandemic has affected every industry differently, and while it remains a fluid situation, we are monitoring it very closely. Our staff is available via video and phone conferencing at any time to solve problems on schedule. We have been a partner that our customers can count on for more than 130 years, and this period is no exception. You can keep counting on us!