GIW Engineers Use Their Skills to Help Frontline Workers
At GIW, we salute the frontline and essential employees who risk their lives and work tirelessly to keep the public safe. As a way of supporting them, our engineers are applying their expertise to help fill needs in our community. Today, we highlight two recent projects from our Hydraulic Laboratory that helped frontline medical workers deliver services safely. This is how our engineering team is giving back.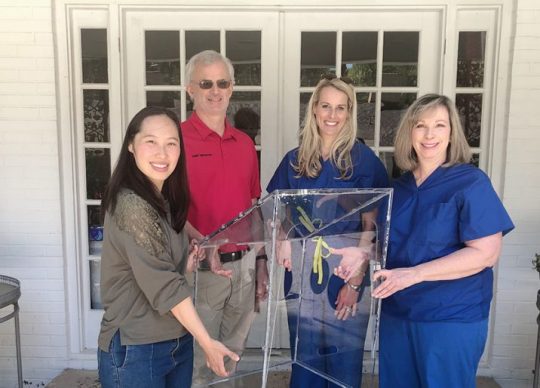 Problem-solving for good
You may be familiar with our full-scale slurry pump test facility, the Hydraulic Laboratory. We use this space to conduct clear water performance testing, slurry and equipment testing, and internal research and development. During this time, our team members are using their expertise to design, build, and modify solutions for frontline workers as well.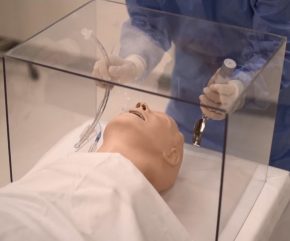 When intubating COVID-19 positive patients, the deadly virus can become aerosolized and present a serious threat to health care workers. Certified registered nurse anesthetists at the Children's Hospital of Georgia in Augusta learned of a low-cost protective device developed by a doctor in Taiwan and began looking for someone who could produce the devices locally. After a series of calls, they were put in contact with the GIW Hydraulic Laboratory. George McCall, professional engineer and Manager of the GIW Hydraulic Laboratory immediately sprang his team into action and delivered the first "intubation box" in less than 24-hours. This began a collaboration between nurses and doctors from area hospitals and engineers and technicians at GIW. The result was a total of 10 boxes (of 7 different types) that were designed, constructed, and delivered free of charge to five different hospitals: Children's Hospital of Georgia, Augusta University Medical Center, Doctors Hospital (Augusta), Grady Memorial Hospital (Atlanta), and Piedmont Hospital (Atlanta).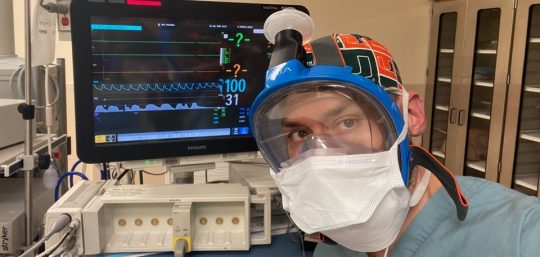 Another solution for emergency physicians came from Simon Galloway, one of our Senior Engineers. Mr. Galloway worked with a team of engineers and doctors at the Medical College of Georgia to adapt snorkel masks for use during intubation. The masks were modified to use viral filters from the anesthesia circuits, which effectively turned them into full-face N95 masks. The masks have already helped doctors in Italy and Spain safely care for their patients.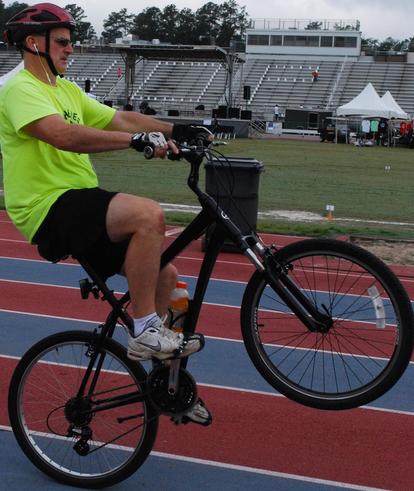 Going the extra mile
These two employees are some of the greatest minds working at GIW today, and they are responsible for much of the innovation that happens in our Hydraulic Laboratory every day. They take their dedication a step further and are always willing to build positive relationships with our community. Over the past seven years, Mr. McCall has raised almost $25,000 for the American Cancer Society by riding wheelies on his bicycle as part of the "Relay for Life." He admits, "I felt I needed some kind of gimmick to encourage people to give, and riding wheelies has worked well so far." Mr. McCall is just about to begin his 2020 campaign and hopes to raise $5,600 for the American Cancer Society in celebration of his 56th birthday.
These solutions, however, are just two examples of our commitment to helping the public, and especially our frontline workers. We spare no effort when a customer comes to us with a problem in their operation, and make sure they can rely on us for any need. Our way of giving back is about more than just a specific product; it is about applying problem-solving expertise for the greater good!