GIW Delivers Pumps for KSB Chile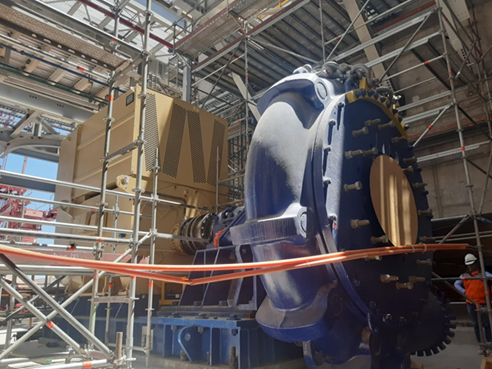 GIW's long-lasting, reliable pumps are known around the world and are unparalleled in quality. But what puts us a cut above the competition is our commitment to customer service, even when the customer is a continent away from our home base in Georgia. That's exactly what the operators at a copper mine in Chile learned after a recent project with us.
Failure to deliver
The operators at a major copper mine in northern Chile had high hopes for their latest project. When it opened, it was the first large-scale greenfield mining project in Chile in six years. For the next stage of the project — expansion of the mine by 200,000 tons of copper per year — they partnered with a well-known pump provider to acquire four MCR-760s.
Unfortunately, this provider failed to follow through and could not deliver the pumps on time, causing unnecessary delays and dissatisfaction. As a result, the customer decided to turn to a trusted provider — KSB!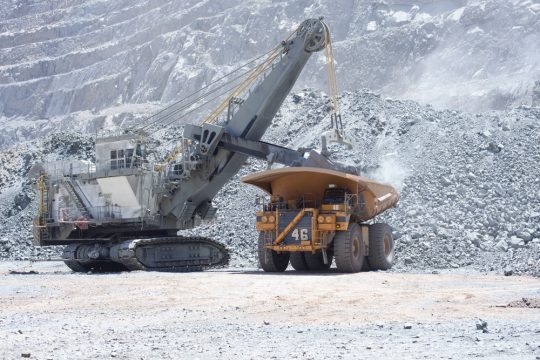 KSB steps in with the GIW MDX Pump
KSB and GIW had a positive relationship with the customer after providing eight MDX-750 pumps to a sister site. This rapport made the project an easy fit for our team; we quickly assessed the need and agreed to assist with the project. What made the transition so swift was that KSB Chile had two MDX-750s at their warehouse; it was just a matter of getting them to the work site.
The MDX is perfect for this application because it can take on the most extreme duty conditions. The MDX boasts a long service life and high wear resistance because of its superior materials and thick components. The challenge, however, was that the customer needed one left-handed pump and one right-handed pump.
Pump handedness makes a significant difference, so GIW moved quickly to deliver the correct pumps and baseplates to the KSB Chile service center. Work started immediately, and within a few short weeks, the first pump was up and running. The second came less than a week later. In little more than a month, we were able to correct the issue and get the customer's project back on track.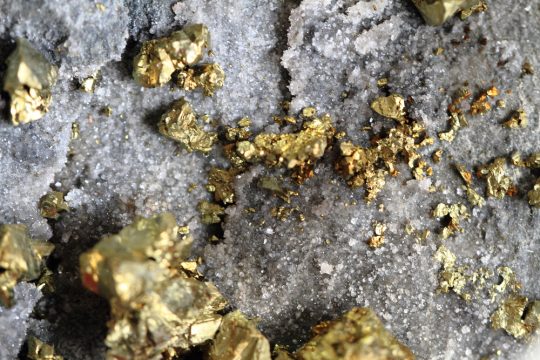 Continuing service
We didn't just fulfill the order in a timely fashion, we provided great after-market support post-installation, just as we did with the sister site. Both pumps are now mounted and installed, and await connection ahead of a mid-2021 launch.
This customer success story is just one of many from around the world. No matter the issue, we get the job done on time and go the extra mile after installation. We train engineers, conduct after care, and resolve any post-launch technical issues. Our strength as a partner isn't just due to our first-class pumps, it's our commitment to service as well!
[cta] Ready to make a difference in your pumping operation?
We can help you succeed.
[/cta]