GIW: A Valued Partner for EPC Companies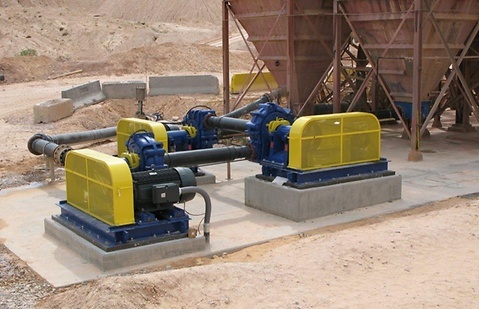 GIW Industries is recognized as the leading manufacturer of centrifugal slurry pumps worldwide. As a fully owned subsidiary of KSB, a worldwide pump and valve group, GIW designs and produces slurry pumps under the GIW® Minerals brand name. GIW Minerals products are used across the globe in industries such as mining and mineral beneficiation, dredging, sand and gravel and coal preparation.
GIW offers an entire business model under one roof. From research and design to aftermarket services we are a one-stop shop for slurry pumps and systems. This includes three dedicated foundries for casting, machining and assembly and an on-site test facility to ensure optimal product performance. Whether the project calls for new mill discharge or cyclone feed pumps, or requires an upgrade to current slurry equipment to match ever-changing processing requirements, GIW has the answer.
Understanding slurry fundamentals and pump application
Understanding the nature of slurries, and how they behave when being pumped has been fundamental to the development of GIW Minerals products and materials. GIW has been obtaining slurry samples from customers over many years for testing hydraulics and materials. Research & Development facilities include three large and one small test beds on the campus, together with a hydraulics laboratory that is dedicated to performance testing. These activities are central to all the company's pump development programs. If companies are experiencing problems with their systems, the Engineering personnel can see where the problem lies and take remedial action. Let's take a closer look at some of our services.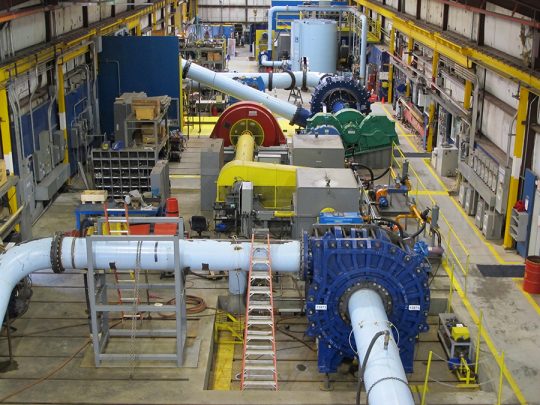 The tools and services that get the job done
Hydraulic Lab: Few spaces in the slurry pumping industry are as innovative and well-known as GIW Industries Inc.'s Hydraulic Lab. This large-scale testing facility is equipped for testing pump performance and optimizing slurry systems. Of course, this state-of-the art laboratory benefits GIW's internal research and development team by giving its members a venue to evaluate and develop new pump technologies and features. However, its primary purpose is to assist customers as they seek ways to improve all areas of their slurry transport applications. Our Hydraulic Test Lab currently provides three areas of support: clear water pump performance testing linked to new equipment sales; slurry and equipment testing aimed at supporting the design of new pump/pipeline installations or optimization of existing systems; and internal product development and R&D work aimed at evaluating new products or features and exploring new technologies that we believe will benefit our customer's by adding value.
Training: GIW's "Transportation of Solids using Centrifugal Pumps" course is a 5-day training offered every spring consisting of lectures, design-oriented tutorials and hands-on demonstrations. The course, developed for engineers, provides a hands-on opportunity to learn about slurry system design and pump applications from world-renowned experts in the field. Beyond the Slurry Transport Course, the Hydraulic Lab serves as a testing and training facility for all things slurry related, including full-size pump testing, contract slurry testing, in-depth materials testing, and training for supervisors and maintenance personnel. GIW's "Maintenance and Operation of Centrifugal Slurry Pumps" course is a 3-day hands-on training, designed for maintenance and operations personnel. Demonstrations include wet-end assembly, bearing housing assembly, and V-belt installation and adjustment, and are coupled with classroom instruction to help participants prevent problems before they occur.
Slurry pump selection tool: Based on data from over 3,000 centrifugal slurry pumps, GIW's proprietary pump selection program called SLYSEL can help you determine the ideal slurry pump for your exact specifications. SLYSEL can also help pump operators ensure they're operating pumps correctly — from properly calculating performance curves and pipe friction loss to evaluating other operational factors and pumps themselves — reducing room for error and maintaining pump longevity.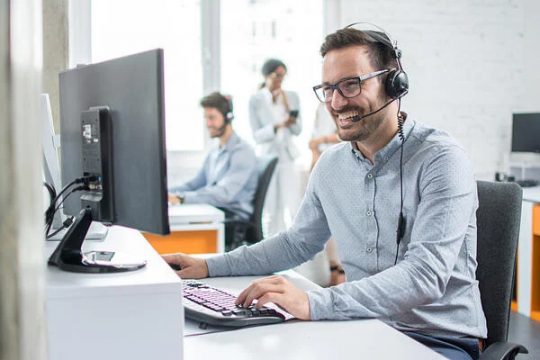 Our all-star project management team
The GIW Project Management Team (PMT) are dedicated to making sure every step of the development process runs smoothly, from order to delivery and assembly. The PM Team has a clear mission: provide exceptional and unparalleled customer service. The team stands out from the competition by using their project management expertise to ensure we maximize our customers' financial goals. Their work helps us guarantee that timeline milestones for all deliverables are accomplished. Together, they boast more than 100 years of experience serving our multimillion-dollar projects.
Every project, regardless of scale, contains the same five phases:
Initiation: During this phase, the terms and potential value of the project are defined, as well as the overall feasibility.
Planning: As you might expect, this phase involves carefully evaluating and determining the timeline, gathering resources, and preparing for any perceived obstacles.
Execution: During this phase, the team executes against the pre-defined plan, building out the customer's deliverables, with careful attention to timelines and milestones.
Monitoring and control: During this phase, the team examines and measures their progress, addresses any obstacles, and ensures the project remains on track to meet deadlines.
Closure: This phase wraps up any loose ends, including delivering the project to the customer, evaluating its success, and re-allocating resources for future projects.
Our PM Team works on the premises and are closely connected with operations and engineering, which make them an important asset to our partners. This close relationship with every internal department means they can keep each phase of the process on time and on task.
Pumping is in our DNA
KSB is the world's leading centrifugal pump company dedicated to the manufacture and supply of slurry and centrifugal pumps. We are well equipped to offer our partners a complete package of products and aftermarket support through KSB SupremeServ, our global service network. As a member of KSB's Pump and Valve Group, GIW offers single-source solutions for both water and slurry pumps. With years of specialized experience and state-of-the art facilities, our engineers and technicians understand the complexities of slurry transport and pumping systems, and can support our customers through every stage of their pump operation.
[cta]Improve your pump knowledge and skill by attending our popular courses — "
Transportation of Solids Using Centrifugal Pumps
" or "
Maintenance of Centrifugal Slurry Pumps
" course — and get the unique opportunity to tour our complete facilities — including the hydraulic lab and our foundry![/cta]