Gain Confidence with the GIW Maintenance Course
Education and training is one of the cornerstones of GIW. Each year, engineers from around the world gather at our facility in Grovetown, GA to attend our intensive slurry courses. Participants in our maintenance course and slurry transport course hear from industry leaders about pumping technology, materials, theory, and performance. Each of our courses combines lectures and hands-on demonstrations to help seasoned and new engineers learn more about their field. Attendees come away with a new perspective and confidence to tackle their real-life pump challenges.
Although we have moved this year's maintenance course to September, we are pleased to highlight it today.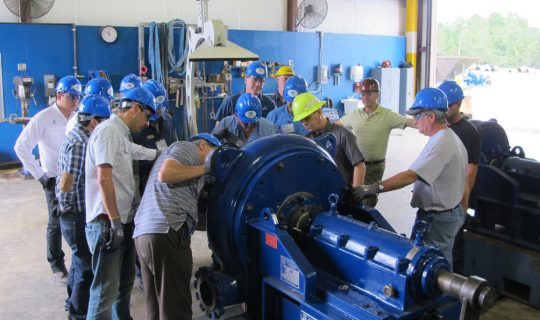 Pump maintenance 101
At GIW, we are always ready to assist our customers with pump maintenance. However, the best line of defense for any system is a well-trained maintenance crew. In our intensive course, participants learn to optimize performance, reduce downtime and operating costs, and improve safety. We designed our maintenance course to give engineers the tools they need to keep their own operations running smoothly.
In this course, attendees learn theory in the classroom before applying their knowledge to hands-on sessions. Demonstrations include troubleshooting a pump wet end assembly, building two common GIW bearing assemblies, and packing a stuffing box, as well as interactive presentations of slurry flow within a clear pipeline, water hammer, and cavitation. "The hands-on part of the course was particularly helpful to me because I was able to see in actuality what parts do," commented a previous attendee who serves as a hard rock applications engineer.
Our instructors come from across our company, including Design Engineering, Hydraulic Laboratory, and Service Technician teams. These experts eat, breathe, and sleep slurry pumps, so attendees can be sure they are getting the best education! In fact, a technical services engineer recently shared that the course was "very well presented and laid out. I enjoyed the exceptional, friendly atmosphere!"
This course can help engineers from all phases of production, from frontline supervisors and team leads to reliability engineers and other lead maintenance personnel. They leave this three-day course with greater confidence, enhanced knowledge on the latest in pump technology, and the ability to diagnose and prevent problems before they occur. We often hear that previous course attendees return to their work so pleased with their experience that they immediately recommend the course to others. A great example of that is this comment made by an individual working in the oil sands, "I will be recommending more of our employees in maintenance and operations get the opportunity to take this course."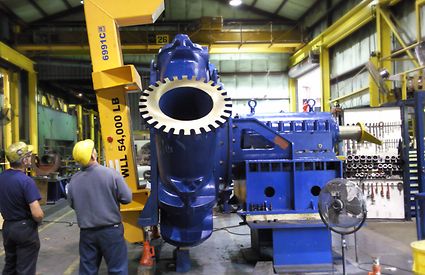 New ways of teaching
In addition to teaching troubleshooting and cost-saving techniques, we emphasize safety in all of our training. To keep our employees and students safe, we have delayed the course to September 22-24, 2020. If we must change the course date or material in the future, we will inform participants as soon as possible.
As a silver lining, we have pushed back our early registration deadline to August 7, giving participants even more time to get excited about the course! Slots are still available, so sign up today!