Dewatering & Dredge Pumpsets Help Tackle Mining Applications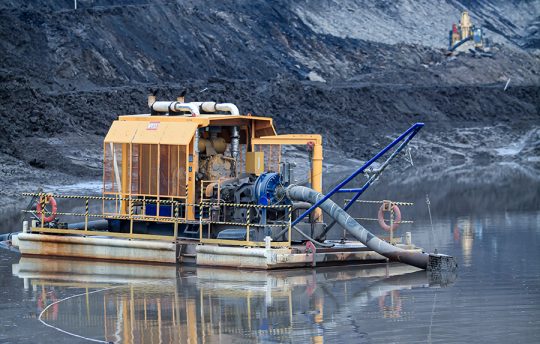 KSB has partners and customers around the world. To meet their diverse needs, KSB provides a wide array of products that can take on nearly any application. One such solution was an innovative dewatering and dredge (DnD) pumpset, designed to help with dewatering open-pit mines.
Groundwater can be detrimental to mine operations, especially in sites with weak and unstable composition. Due to the high rainfall in Indonesia, groundwater is acutely problematic for mines. The best way to avoid accidents and damages caused by groundwater is to leverage mine dewatering solutions, like KSB's DnD pumpset.
Open-pit mines are common in Indonesia, where KSB has a strong presence. In 2013, to help mining companies in the region, KSB Indonesia launched a new model and design of the DnD pumpsets. Customers use these pumpsets, which GIW LCC pumps are incorporated, to reach new production highs.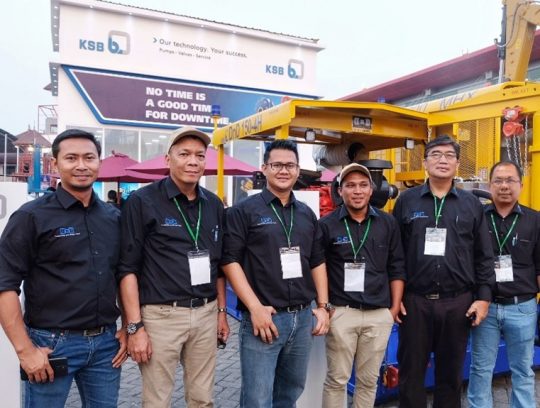 About KSB Indonesia
Since 2006, KSB Indonesia has produced more than 425 DnD pumpsets used in open-pit mines across Southeast Asia. Indonesia is one of the world's primary exporters of thermal coal, and is a major producer of copper, gold, tin, bauxite, and nickel among other minerals.
When a customer in the region needed a combination of powerful pumps that could tackle their site's dewatering and mining operations, they turned to KSB. The DnD pumpsets are designed to manage aggressive mine water conditions, dispose of solid waste from exhausted mines, and act as a water control to keep mine pits from becoming lakes. In Indonesian mines, this is not a supporting feature; it is a must-have, as many of these are open-pit mines due to the country's topography.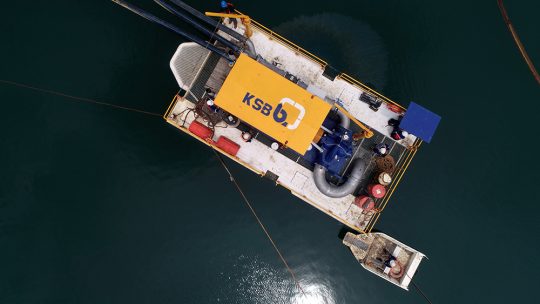 DnD pumpsets
When it came to designing a pumpset for this application, we needed something that could help the customer overcome the challenges of the terrain and climate. The rainy season can flood the open-pit mines, which meant considering depth, accessibility, and the availability of utilities like water and fuel.
Fortunately, several recent advances to the DnD pumpset made it easier than ever to use, and perfect for operations in difficult environments. These advancements include:
A heavy-duty runner, impeller, stuffing box, and rubber-lined non-return valve.
A real-time display for monitoring bearing temperature, a pressure transmitter, and a dry running sensor with automatic shutdown capabilities.
A conduit connector, hose, and clamp material.
A fuel tank, top handrail, panel box, and fastener.
The LCC pump
The GIW LCC pump is an integral feature of the DnD pumpset. It was chosen for its strong Gasite white iron materials and high head, flow, and efficiency. The LCC-M also has larger free passage than competing pumps.
The LCC-M allows operators to process slurries with a wide range of particle sizes, as well as corrosive slurries. Its modular design makes it easy for maintenance workers to swap out and repair parts for nearly any pump configuration.
For KSB and GIW, there is no such thing as an impossible pumping application. With the help of the DnD pumpset and LCC-M pump, KSB Indonesia's customers are able to achieve success in their pumping operations. We look forward to tackling the next challenge!
[cta] Our pumps can be customized for nearly any application. Learn about our products and
get in touch today!
[/cta]