We're Adapting to Today's Market, Preparing for Tomorrow's Success
2016 was a tough year to be in the mining industry. At GIW Industries Inc., we've certainly felt the impact of this downward trend, but we also understand that it's cyclical, so we've been taking steps to ensure we're ready for the next upswing.
GIW President Wolfgang Demmler is a huge part of this positive and progressive outlook: His values and management style encourage growth and creativity — even during a time when most business leaders are cutting back.
"I'm a strong believer in management by objective, providing a clear direction for the company while allowing the freedom to be creative," Demmler says. "I definitely believe in core values, which are part of the same values held by the KSB Group, and those are trust, appreciation, professionalism, responsibility, and honesty."
We can see — and feel — these values across the whole of GIW. While these high standards make GIW a great place to work, Demmler's hope is that they make GIW an even greater place to do business.
"We're 100% customer-driven," Demmler says," and I believe in acting like an entrepreneur and not an administrator."
This means listening to customers' ideas and developing custom solutions, regardless of the market.
Demmler says, "We always put the customer first and second!"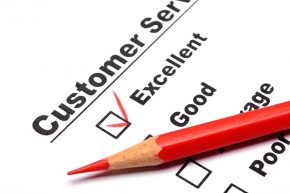 Low market, high investment
At GIW, our ongoing commitment to customer service is obvious when you look at our accomplishments over the past year, despite market lethargy.
"If we reflect on the year, we all know it was a very challenging year in the commodities markets," Demmler says. "The down point was probably the end of the first quarter this year, and all of our customers had to adjust accordingly. Everybody is holding back on investments and trying to reduce operating costs, and of course, this was the environment we were working in."
GIW experts made precise and thoughtful spending, inventory, and process adjustments to account for the state of the industry in 2016, and their commitment to long-term GIW investments didn't falter.
"We did a lot of work to improve our spending while at the same time working on our investments," Demmler says. "Capacity-wise, we are very well-prepared: We put in new inventory management models, which are based on the new SAP system; brought on additional foundry capacity, which went online first quarter; invested in a new distribution center; and right now, we are investing in a new machining capacity."
While doubling foundry capacity may seem counterintuitive when most company leaders are tightening their belts, Demmler points out that this puts GIW ahead for the next upswing in the global mining market, which is known for its extreme fluctuations.
"The business we are in is very cyclical — and the cycle is quite steep," he says. "We do believe we have reached the bottom, and we have adjusted, we have adapted, and we are looking forward to riding the wave upward again."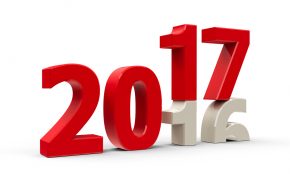 Riding the wave into 2017
One of the brightest spots on the horizon includes the recent GIW partnership with global hard-rock mining leader Outotec, which promises increased business around the globe for both organizations.
"At the end of last year, we started a new partnership with Outotec, a very powerful group in the hard-rock mining sector," Demmler says. "This is definitely where we are looking forward to increasing business and deepening this partnership on a global level. It's great news for the coming year and years."
There's good news outside the hard-rock mining sector as well. We don't expect a vast global mining industry improvement during this calendar year, but we remain steadfast in our commitment to making 2017 a success for GIW and our customers.
"We have a very powerful brand as GIW being a part of the KSB Group, so we are strong in the markets and we have a very good customer-oriented business model that always puts our customers' success at the top of our priorities," Demmler says. "This means we will continue helping them face their challenges, reduce operating costs, reduce cash-binding inventory, and continue to be the best partner possible."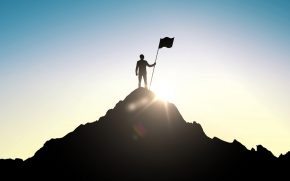 The secret to ongoing success
As we wrap up another year at GIW, dismal 2016 market conditions are an excellent reminder that the true core of GIW success is people — and we're proud to employ and work with some of the best in the business. We're grateful to serve such an innovative, steadfast group of industry leaders from our parent company KSB to partners like Outotec and our customers who trust us with their business. According to Demmler, this customer-focused commitment will extend into 2017 and beyond.
"This is nothing new: We are going to continue with our tailor-made solutions," he says. "We'll continue in our focus to help our customers solve their problems and challenges, whether it's on a technical, production, or cost level."
We're looking forward to the fresh start and ongoing opportunities 2017 will bring!
[cta]We have the experience, capacity, and rock-solid solutions necessary to meet your needs in every respect. If we can assist you in any way, please contact us at
1.888.TECHGIW (832-4449)
or
visit us online
.[/cta]